Meet our speaker - Anita Szarek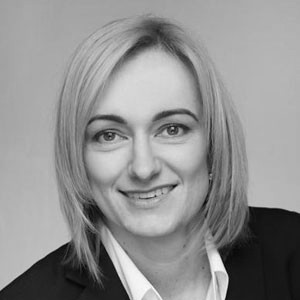 Anita Szarek
PayU
BIO
As a Chief Financial Officer at PayU EMEA, Anita is responsible for the company's present financial condition,
reporting financial results, developing finance organizational strategies or providing recommendations to
strategically enhance financial performance and business opportunities. Anita is also responsible for corporate
business development and strategic projects within EMEA.
Before joining the PayU team in August 2016, she has been working at companies such as
PricewaterhouseCoopers, Provimi Poland and Cargill. Her most recent experience includes general management,
strategic planning and reorganisation, change management and finance management in international
environment. She has been developing successful business strategies, delivering radical business turnarounds
and also leading high performing teams.
Anita graduated from two INSEAD (The Business School for the World) programs: Leading the effective sales
force and M&As and Corporate Strategy. She also holds a MBA from the Warsaw Univeristy of Technology and a
Master's degree in International Economy from the Poznań University of Economics.
In Impact'18 Agenda
Day II 14.06.2018 Thursday 11:15 – 11:30
Stage: Challenger arena
Track: retail & e-commerce
Fireside chat
"How to build financial innovations for e-commerce? The journey through successful partnerships"
---