Meet our speaker - Marek Zagórski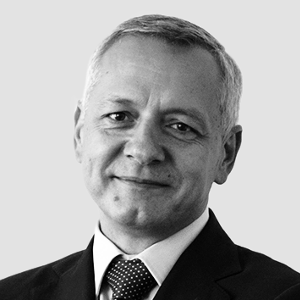 Marek Zagórski
Chancellery of the Prime Minister of Poland

Marek Zagórski
Chancellery of the Prime Minister of Poland
BIO
Secretary of State, Government Plenipotentiary for Cybersecurity
For almost two years – Secretary of State in the Ministry of Digital Affairs. From April 17, 2018 to October 6, 2020, Minister of Digital Affairs.
As the head of MC, he was responsible for state policy in the field of computerization, development of public administration e-services, civil security in cyberspace, infrastructure and the use of modern technologies.
Member of the Polish Parliament.
He worked at the Ministry of the Treasury, where in 2015-2016 he was the Secretary of State. Earlier, in the years 2006 – 2007, Secretary of State in the Ministry of Agriculture and Rural Development.
Long-term President of the Management Board of the European Fund for the Development of Polish Villages (in 2005-2006 and 2009-2015). Previously – a manager in private companies.
Under his leadership, the Ministry of Digitization has prepared a number of facilities for citizens, such as the possibility of reporting the birth of a child online or exempting drivers from the obligation to bring a registration certificate with them. He coordinated work on the preparation and implementation of, inter alia, the act on the national cybersecurity system, adapting Polish regulations to the General Regulation of the European Parliament and of the Council (EU) on the Protection of Personal Data 2016/679 (GDPR), or changes in telecommunications law, thanks to which subscribers are better protected against abuse by unfair premium SMS providers . Thanks to the activities undertaken by the Ministry of Digitization during its term of office, the number of people with a trusted profile increased by almost 6.5 million (to over 8 million).
As the Minister of Digitization, he also carried out the project of building the National Educational Network, which was of key importance for the country's development.
He was born on August 6, 1967 in Kamień Pomorski. A graduate of the University of Szczecin and the Warsaw University of Life Sciences (postgraduate studies).
Works:
Performs the tasks assigned by the minister responsible for computerization. He also coordinates the implementation of tasks in the field of government administration, computerization.
In Impact'18 Agenda
Day I 13.06.2018 Wednesday 17:00 – 17:15
Stage: S1
Track: 5G economy & the future of IoE
Fireside chat
"5G Strategy for Poland"
---
11:40 – 12:00
Stage:
Track:
Moderated discussion
"OK Cloud. What's next?"
---