Meet our speaker - Piotr Marciniak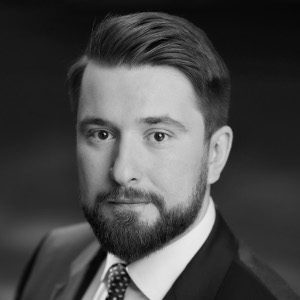 Piotr Marciniak
BGŻ BNP Paribas

Piotr Marciniak
BGŻ BNP Paribas
BIO
General Manager in BGŻOptima and Managing Director of Digital and Mobile Line in BGŻ BNP
Paribas Supervising over digital channels for Retail Clients and public portal of the bank. He is responsible for bank's online activity (management over online communication) and online sales results. Chief Digital Officer in Digital Program Bank's Transformation. Since 2015 as the Director Operations, he was a part of the BGŻOptima brand, the first fully online, savings bank in Poland.
He was a member of PMO Team during merger of BGŻ and BNP Paribas, responsible for digital area. Supported migration of internet and mobile platform from ex-BGŻ systems. He was one of the co-founders of Tax Care, a nationwide network offering accounting and financial advisory services. Previously worked for PricewaterhouseCoopers and Boston Consulting Group. Graduate of Finance&Banking and Marketing&Management at Warsaw School of Economics.
In Impact'18 Agenda
Day II 14.06.2018 Thursday 13:05 – 13:30
Stage: S2
Track: fintech
Moderated discussion
"Cutting through the noise: rebundling financial services. Can banks still surprise us?"
---