Meet our speaker - Roman Elsner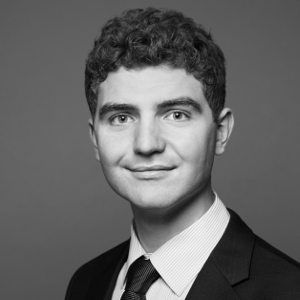 Roman Elsner
Fraunhofer IWU

Roman Elsner
Fraunhofer IWU
BIO
Roman Elsner is a research manager in the field of production technologies in general and Industry
4.0 related topics in particular at Fraunhofer IWU (Institute for Machine Tools and Forming
Technology) in Dresden, Germany. He studied Mechanical Engineering and Business Administration
at RWTH Aachen University and Engineering Science and Management at Tsinghua University in
Beijing, China. During his studies he specialized in production engineering and production
management as well as innovation management and entrepreneurship. He also worked in the
automotive industry for a management consultancy in the USA. Due to his consulting background, his
focus is to support (especially) SMEs in digitization and innovation projects in the production
environment. For this, he is also active in the SME 4.0 Competence Center in Chemnitz, Germany.