Meet our speaker - Stefano Ierace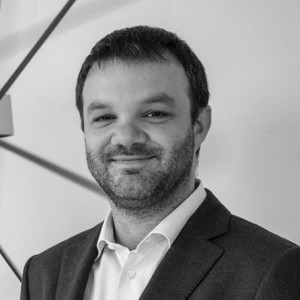 Stefano Ierace
Confodustria Bergamo

Stefano Ierace
Confodustria Bergamo
BIO
Stefano Ierace obtained his degree in Mechanical Engineering in 2005
from the University of Bergamo and his Ph.D. in Mechanical Engineering
in 2009 from the University of Brescia, Italy. During this period, his
research interests included intelligent proactive maintenance techniques
and applications of advanced signal processing to prognostics of
industrial plants. From 2007 he is also involved in Consorzio Intellimech,
private-led consortium of companies aims at promoting collaborative
research in mechatronics field. From 2012 he has the position of chief
operations officer at Intellimech. From 2015 he is also project office at
AFIL – Associazione Fabbrica Intelligente Lombardia – which represents
the Lombardy cluster on Intelligent Factory. From 2017, he is also
technology innovation manager at Confindustria Bergamo, the national
industrial association which in Bergamo counts more than 1300
companies representing 80 thousand employees.
Finally, he is author of more than 40 publications on international
journals and proceeding of national and international conference.